HOW TO SUBMIT MUSIC TO THE PRISON KIOSK | GET STARTED
If your music is available on iTunes, Spotify, and the most popular download and streaming sites worldwide, you're still losing out on sales. There are about 2,300,000 inmates in the united states that buy and consume music every day without any access to the internet. So how do you make your music available to them? The answer is the Prison Music Kiosk.
Open your music to new horizons by making it available for sale inside the U.S. correctional facilities. This is a billion-dollar market that should not be ignored.
---
INCREASE YOUR REVENUE BY SELLING YOUR MUSIC INSIDE CORRECTIONAL FACILITIES.
---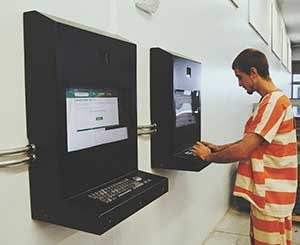 Submitting your music to Prison Music Kiosk can be a very stressful process, especially if you don't know where to start, but no worries, we're here to help. We will assist you step-by-step on submitting your first release successfully to the Prison Kiosk.
Our goal is to show you how the process works so you can be on your own with your future releases. As the old saying goes, give a man a fish, and you feed him for a day; teach a man to fish, and you feed him for a lifetime.
---
2,300,000 INMATES IN THE UNITED STATES BUY AND CONSUME MUSIC EVERYDAY.
---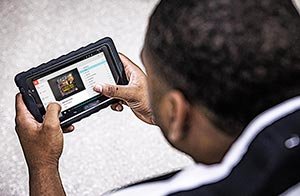 We have assisted artists such as French Montana and Max B in making their music available inside U.S correctional facilities. Prison Music Kiosks are available in many state departments of corrections, and over two million inmates now have the ability to purchase and download music through the prison kiosk installed in their common space areas.
We have successfully submitted hundreds of albums and singles to the prison kiosk, and yours can be next. Purchase our $300 step-by-step guide and get ready to submit your music easily and quickly to the Music Kiosk. This is a one time fee in order for you to download our PDF guide, which contains all the valuable information on how to set up your account and submit your music to the Kiosk. The answers to the questions you may have before moving forward with the payment can be found in our F.A.Q section. Once your account has been created, you will be able to submit as many releases as you want without any limitation or additional fee from us. You keep 100% of your sales revenue.
---